Really bummed that I missed the Rachel Comey show this morning! The rooftop in kind of hazy gray weather and St Vincent playing Tom Petty cover songs sounds like it was a pretty amazing set up - unfortunately we are still knee-deep in planning for our own show Friday night. Very exciting though and it is calming down for sure. I walked around Bryant Park a little this afternoon and it seemed a lot less crazy than I imagined it would be. Going to a few parties this weekend, I am really excited for fashion night out tomorrow. I am going to do the hair test for A Détacher tomorrow night so I will hopefully have some cool updo and makeup! I am glad our show is early.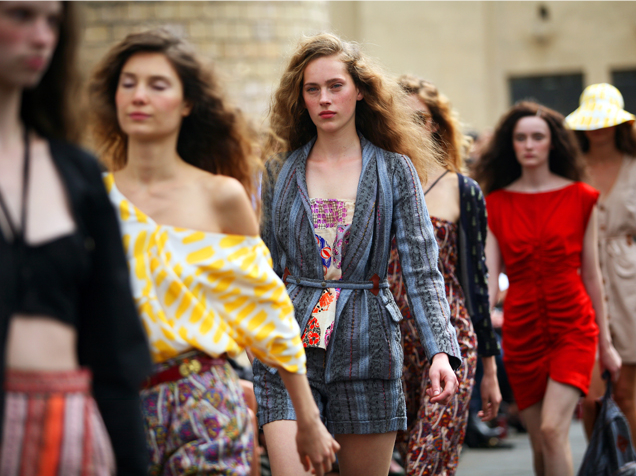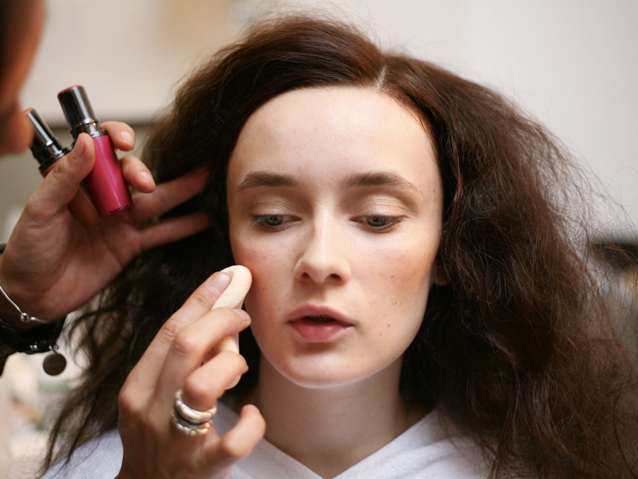 sacha is so cute!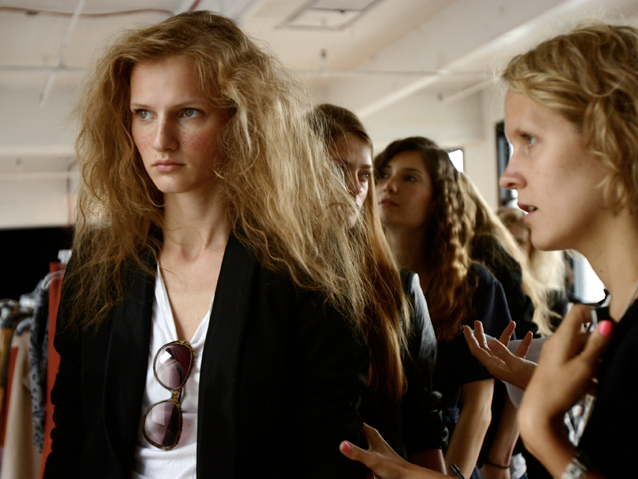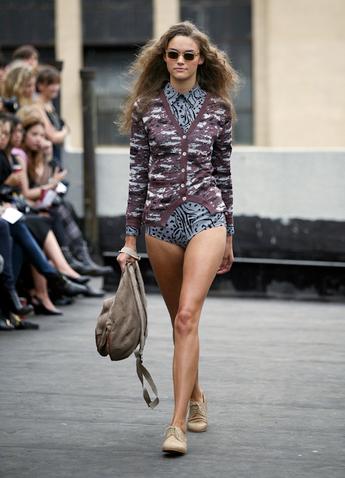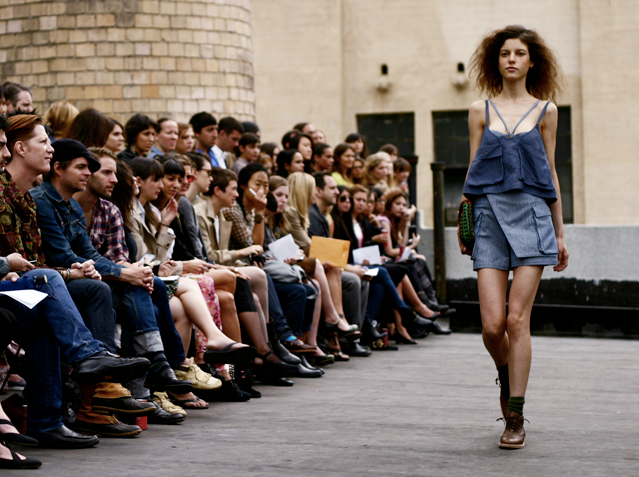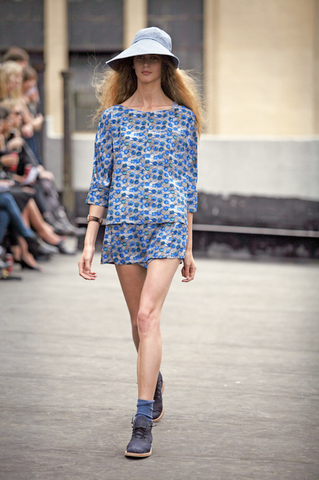 I want to wear my hair like this every day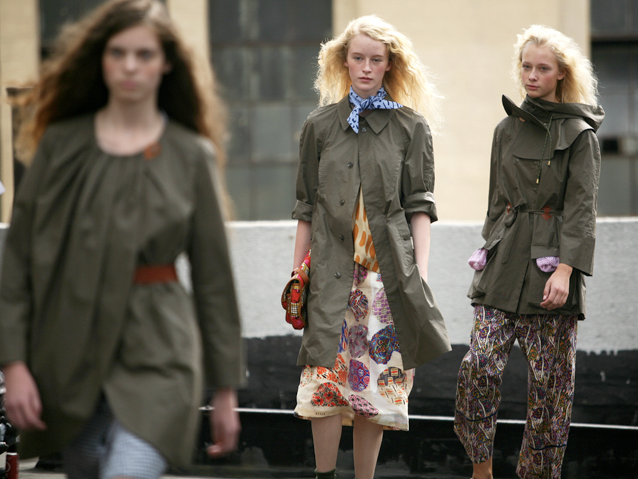 i will finish off with pretty edythe and lea
(images via NBC New York)
Still have yet to check out any other shows today...