Yesterday I had a mini shopping spree at maybe my favorite small NYC boutique,
Assembly
, with the excuse that I need some 'practical' things to bring on an impromptu business trip to Paris next weekend. Yes, I am going on a business trip, and yes to PARIS. So awesome.
Anyway, if you haven't been to Assembly and are roaming around the Lower East Side ever you should check it out. It is so perfectly curated (Chronicles of Never, Risto Bimbiloski, Raquel Allegra etc etc) and has such a nice cave-like/old mans study atmosphere.

I am very obsessed with this one Risto dress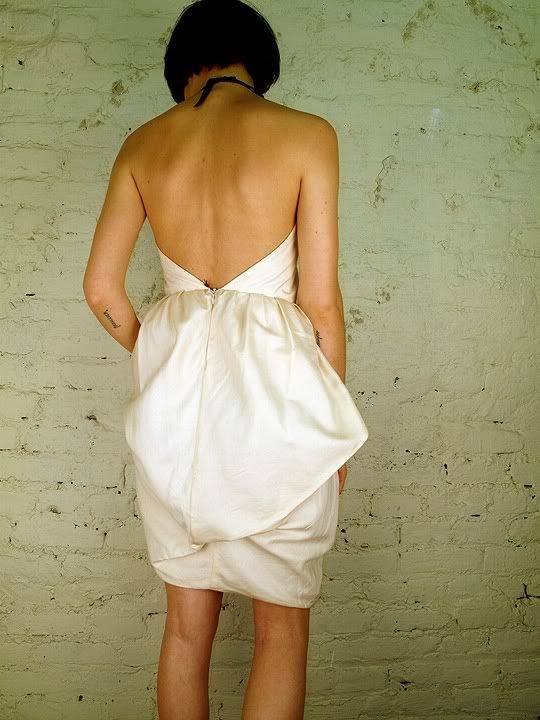 ah it kind of pains me to look at it! and way more gorgeous in real life.
Either way, I walked out with an awesome black wool backpack as well as a Complex Geometries hooded sweatshirt that I'm certain will become my fall jacket. Maybe real photos later!