I found these beauties on ebay last weekend! They are suede and leather Ferragamo's and were insanely cheap. I've been wearing my Dieppa Restrepo lace-ups into the ground and I still feel kinda bad about throwing them away. I tried to photograph some clothes today but my apartment is way too bright and washes everything out (see last post) and I don't have any consistently good places to take pictures. We are moving in July, so maybe I wont have a problem in our new apartment (what a nerdy thing to think about!).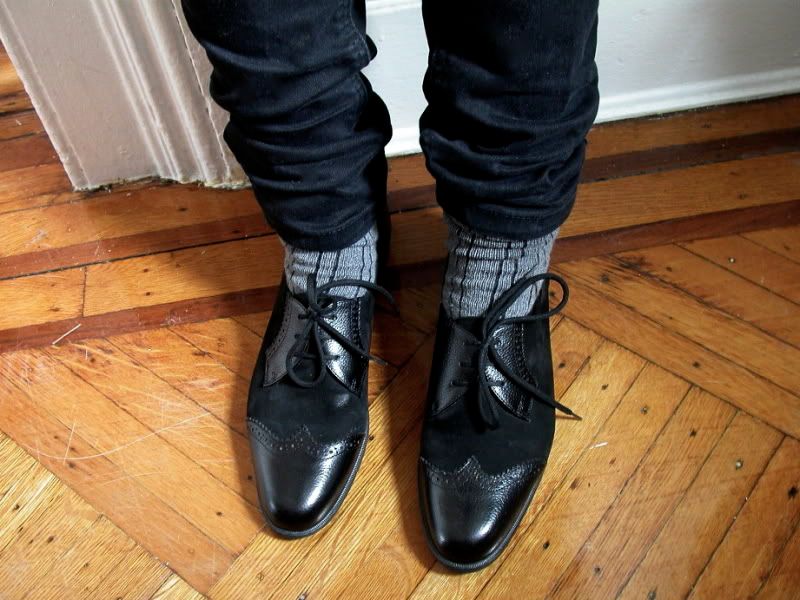 Ferragamo wing-tips via Ebay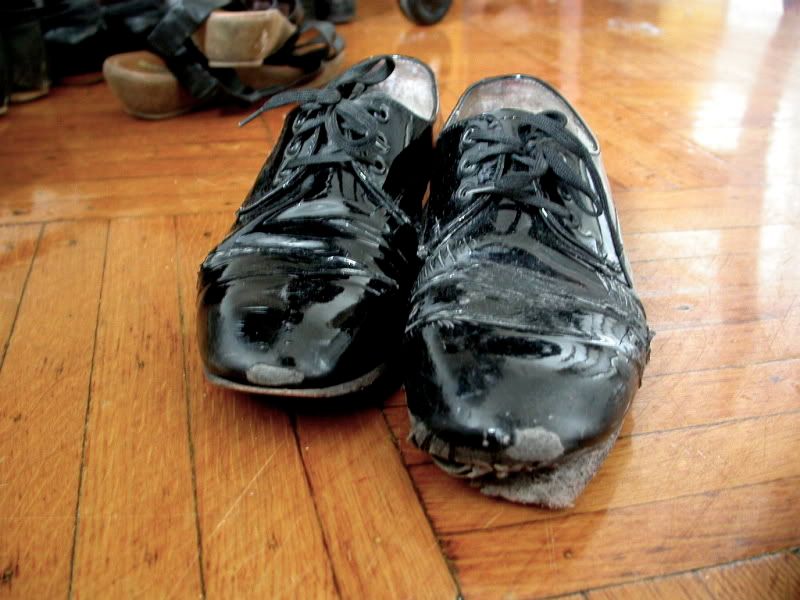 my destroyed Dieppa Restrepo patent oxfords. R.I.P.
(ps. I've been cleaning out my closet a lot this week and if anyones interested I have a lot of things on eBay)